About Angela Bunt Creative
I'm Angela, a Kiwi by birth, I left New Zealand in 1977, lived in Italy for many years before settling in London in 1990. In October 2019 I moved to Sydney, Australia. I'm a fan of beauty in all its forms, kind people, oysters and champagne.
My first interior design gig was at 14, when I glued sheepskin scraps to my bedroom carpet making a luxurious flooring that survived in the house until it was sold. When the corporate world set me free a few years ago, I set up Angela Bunt Creative to finally start doing what I do best — helping people transform their homes with colour.
My job is to help you reflect yourself in beautiful surroundings. I promise to…
Create a wow factor that makes you feel truly special in your own home

Source unique accessories, furniture and fittings to suit your style

Manage design and renovation projects to completion

Create a confident working relationship for success
I sometimes say I was put on Earth to decorate it not fix it. But if fixing's what you're into, a beautiful home is the perfect place to start.
I offer personal home colour consultations, colour and styling workshops and full interior decorating and home styling services by the hour. If you would like your home to reflect the real you, I can't wait to hear from you.
Wondering whether I'm the right designer for you? Listen to a recent interview I did for the Style Matters podcast:
More from Angela Bunt Creative…
Watch the video to see how I work
Check out my recipe and foodie posts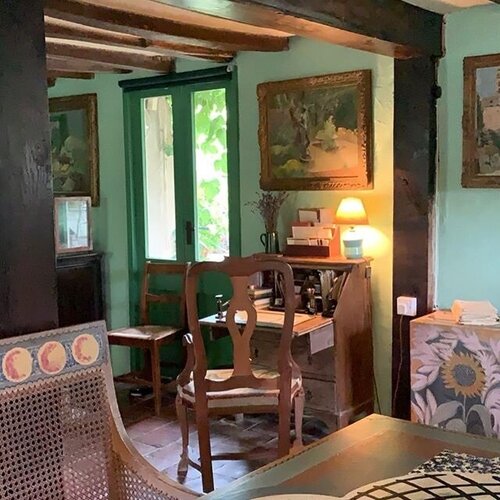 Browse my photography posts