I have a friend who works at the House of Commons. For those of you unfamiliar with the House of Commons, it is the lower house of the Parliament of the United Kingdom of Great Britain and Northern Ireland which, like the House of Lords (the upper house), meets in the Palace of Westminster. The House is an elected body consisting of 650 members known as members of parliament (MPs).
This week I was fortunate enough to join my friend and another two friends for a guided tour of the House of Commons and supper in the formal restaurant. It was a beautiful, warm summer's evening and London looked absolutely stunning.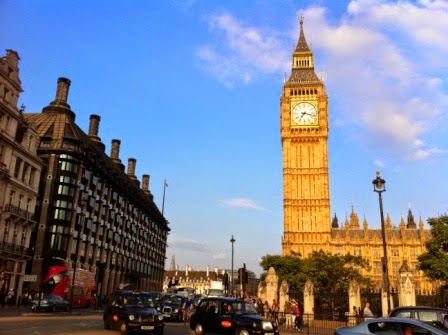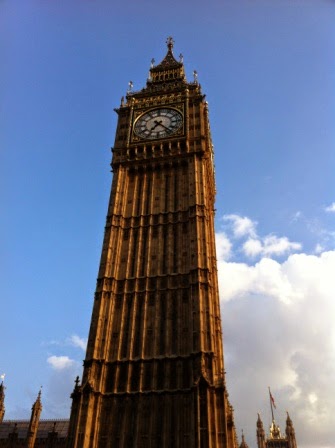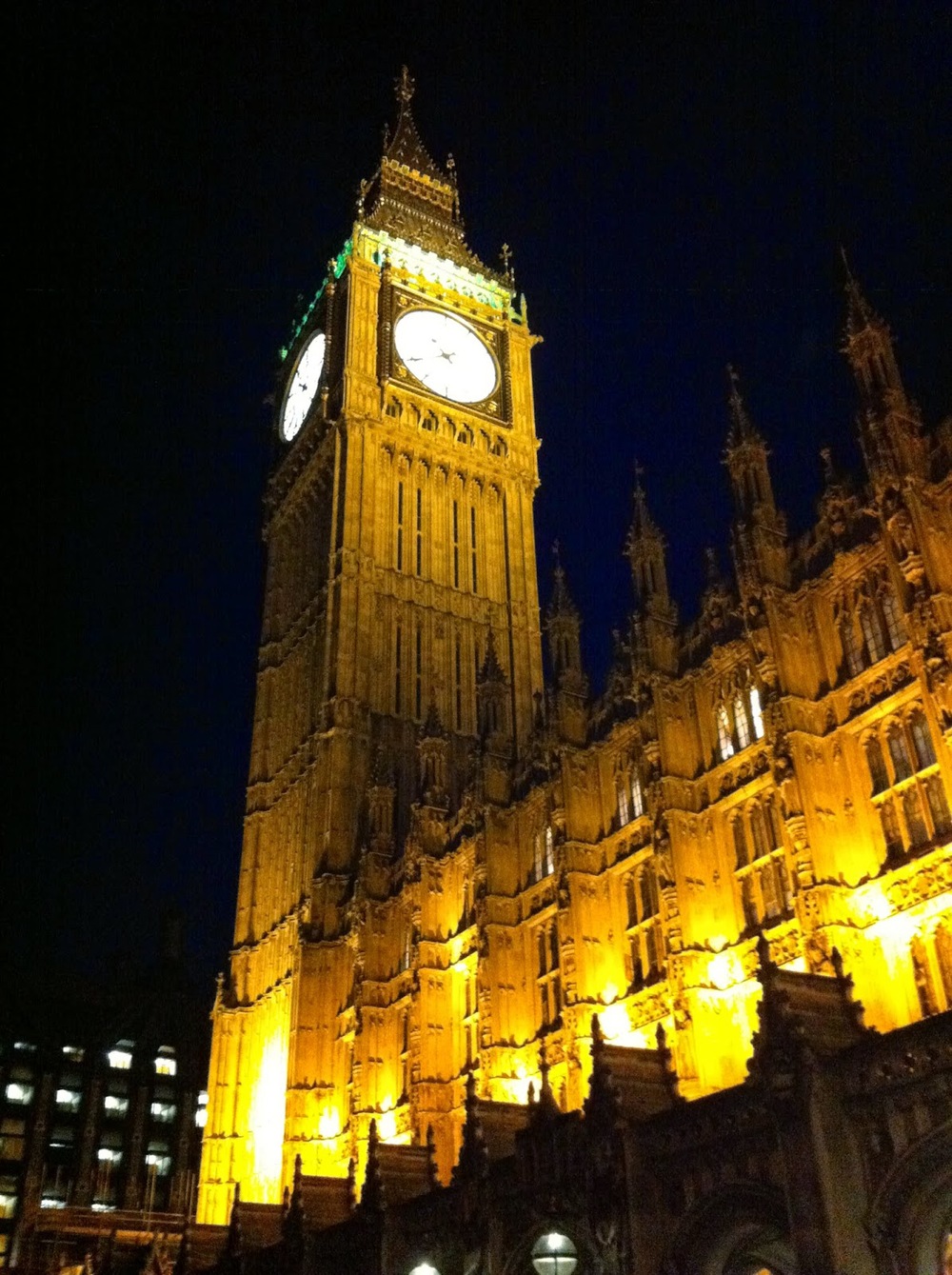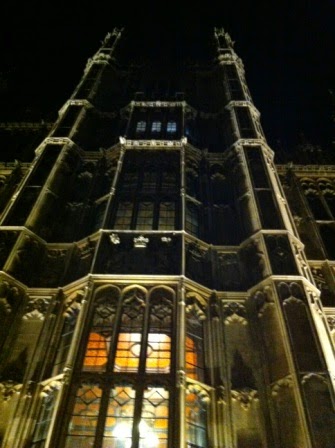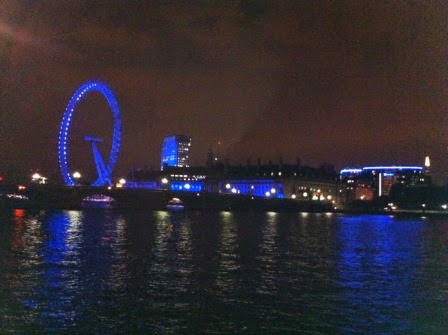 We visited parts of the buildings that are not open to the general public, the highlight of which was a visit to The Chapel of St Mary Undercroft which is in the Palace of Westminster. It was completed in 1297 and it stands immediately beneath what was previously an upper chapel but after a fire in 1834 the upper chapel is now St Stephen's Hall.
As you can see from the photos, this little chapel is exquisitely beautiful. It was used for the lying in state of Margaret Thatcher (and Tony Benn) and is also used by the royal family and for some exclusive weddings. A celebration of Holy Communion is held at 1245 each Wednesday when Parliament is in session.
You approach the Chapel from the south end of Westminster Hall. Every surface of the Chapel is rich in ornament as a result of the redecoration in the 1860s after the fire.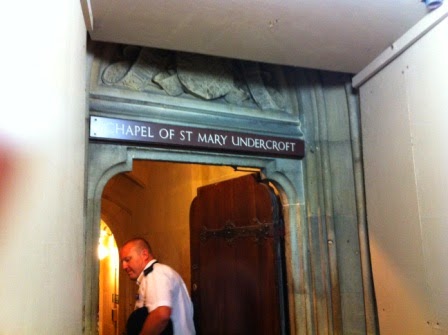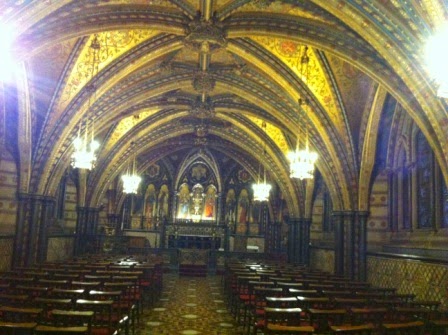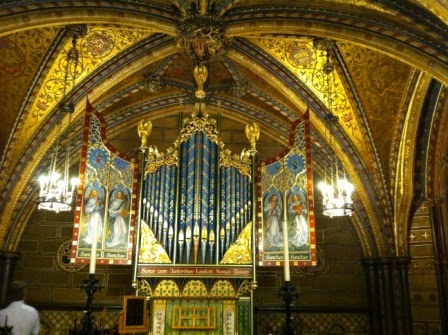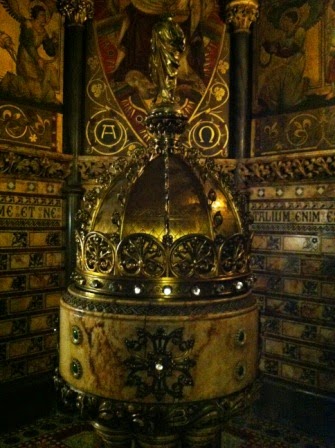 On the back of the door of the cleaner's cupboard is a memorial plaque to Emily Wilding Davison (1872-1913) a suffragette who hid illegally in the little room on the night of the 1911 census (see photo below of the plaque). Her census entry therefore recorded her address as 'House of Commons' thereby substantiating a woman's claim to equal political rights to those of a man.