I recently visited Sissinghurst Castle Garden, in Kent, England, for the first time. For those of you who don't know about Sissinghurst, the garden was created in the 1930s by Vita Sackville-West, the poet and gardening writer, and her husband, Harold Nicolson, the author and diplomat. Vita Sackville-West was a writer on the fringes of the Bloomsbury Group who found her greatest popularity in the weekly columns she contributed as gardening correspondent of The Observer newspaper.
An aerial view of Sissinghurst
From the top of Sissinghurst's tower, you can gain a stunning 360° outlook over the gardens. The garden itself is designed as a series of 'rooms', each with a different character of colour or theme, the walls being high clipped hedges and many pink brick walls. The rooms and 'doors' are arranged that, as one enjoys the beauty in a given room, one suddenly discovers a new vista into another part of the garden. Nicolson spent his efforts coming up with interesting new interconnections, while Sackville-West focused on making the flowers in the interior of each room exciting.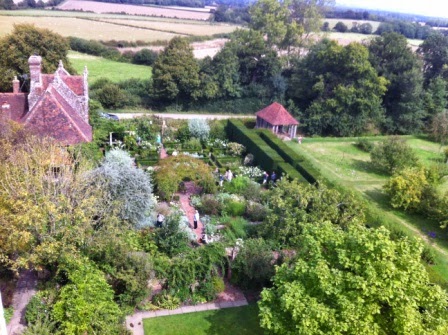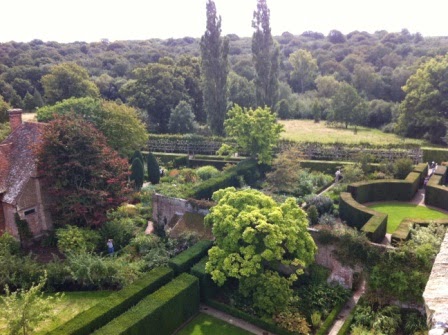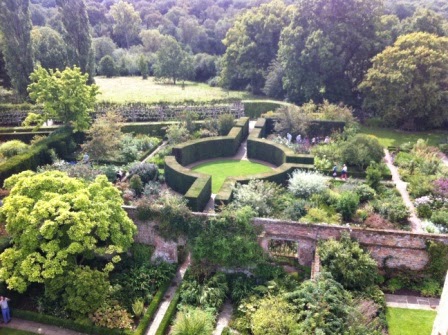 Around the grounds at Sissinghurst
The site is ancient — "hurst" is the Saxon term for an enclosed wood. A manor house with a three-armed moat was built here in the Middle Ages. The house was given a new brick gatehouse in the 1530s by Sir John Baker, one of Henry VIII's Privy Councillors, and greatly enlarged in the 1560s by his son, Sir Richard Baker, when it became the centre of a 700-acre deer park.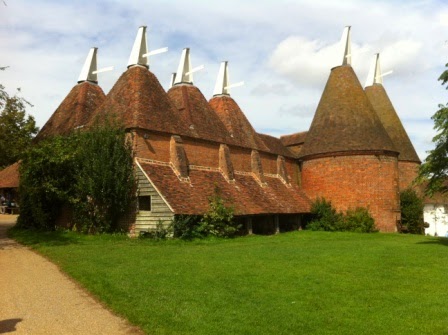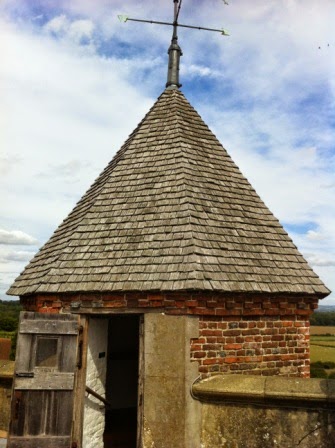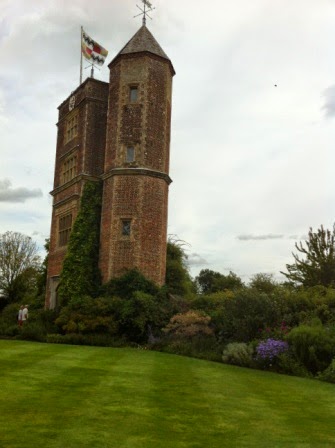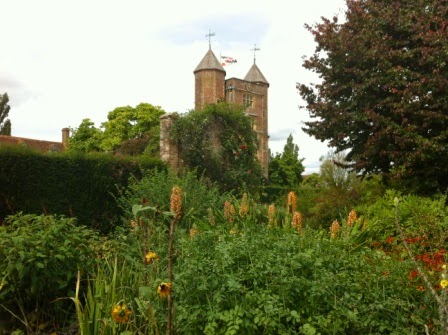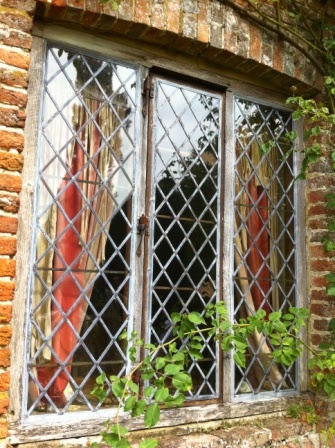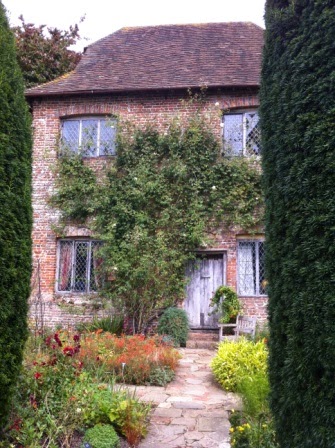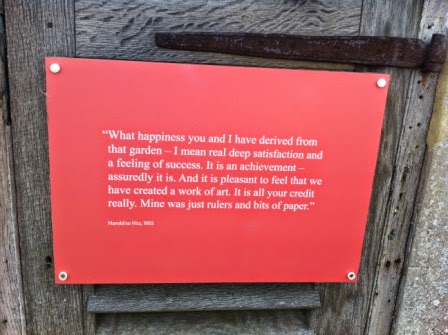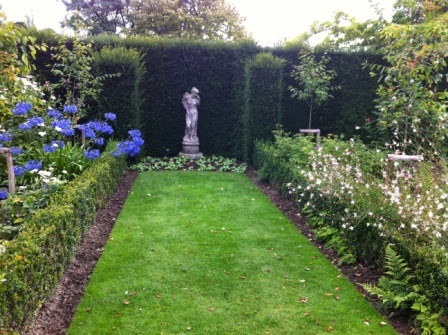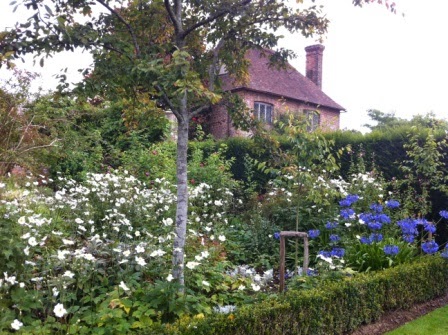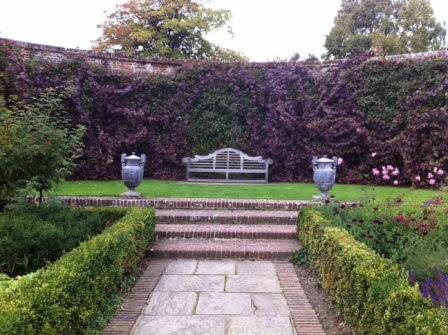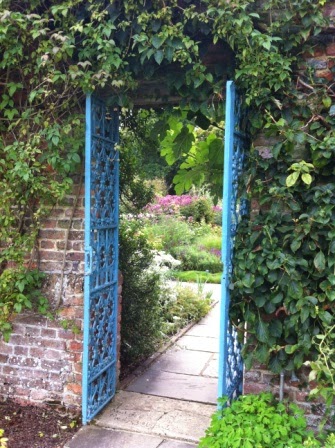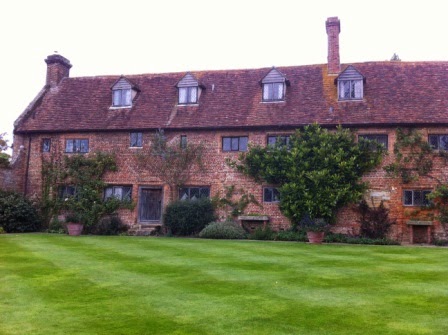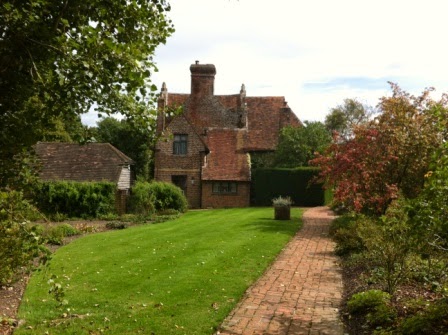 Sissinghurst's White Garden Room
The rose arbour in Sissinghurst's White Garden room (see photos below) set a fashion for 'white gardens'.
The layout by Nicolson and planting by Sackville-West were both strongly influenced by the gardens of Gertrude Jekyll and Edwin Lutyens.. Sissinghurst was first opened to the public in 1938. The gardens are superb and each "room" is full of surprises. I particularly loved the orchard (below).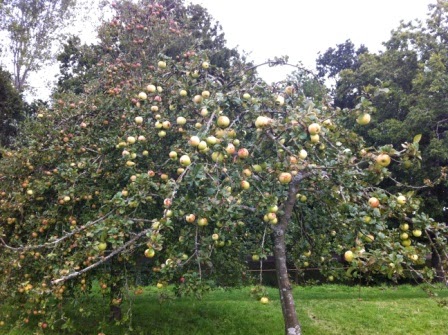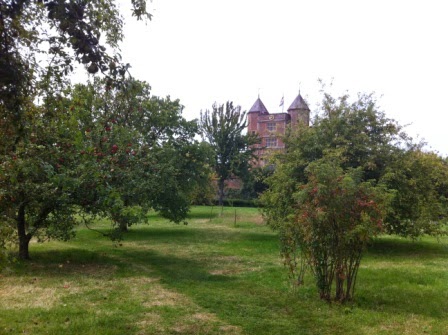 The flowers in bloom
As you wander the garden grounds at Sissinghurst Castle, you'll be greeted by a sensational floral array that will inspire you through every twist and turn.