A few minutes walk from Petersham Nurseries along the towpath towards Ham, you come across Hammertons Ferry which is a very small passenger and cycle ferry which crosses the Thames from Ham to Twickenham. It has been running since 1908.
On the Twickenham side of the river they hire wooden rowing boats (below). My friend and I decided to try our hand at rowing. The Thames is very tidal and we were rowing upstream against the tide which was hard work but certainly a rewarding experience. You have to steer clear of other boat traffic most of which does not follow the etiquette of the river. This can be a challenge and we came uncomfortably close to one of the boats that takes tourists on the river.
We swapped places in the boat and nearly managed to capsize it — we were comforted by the fact that there is a life belt in the boat! We rowed upstream and back for over an hour. It was so peaceful and pleasant despite being hard work.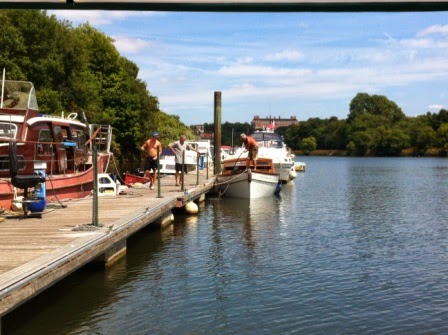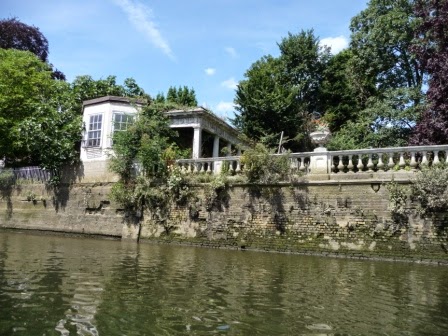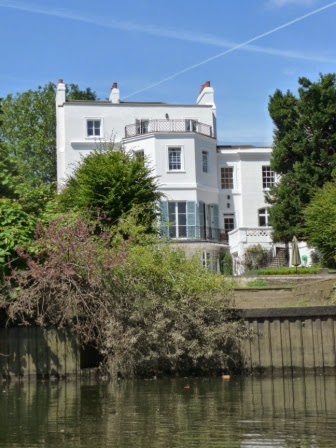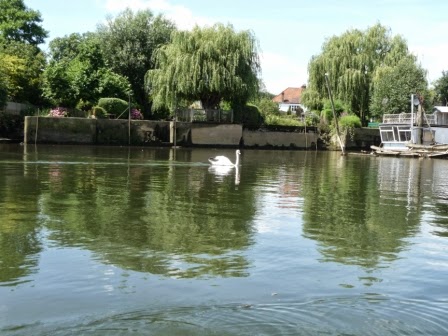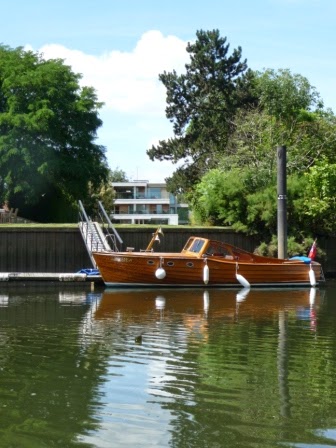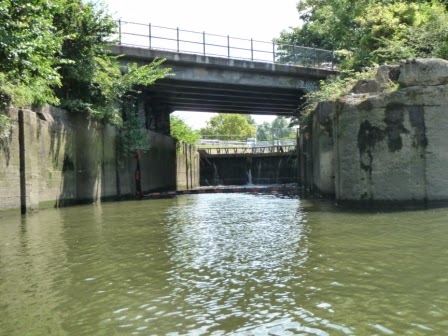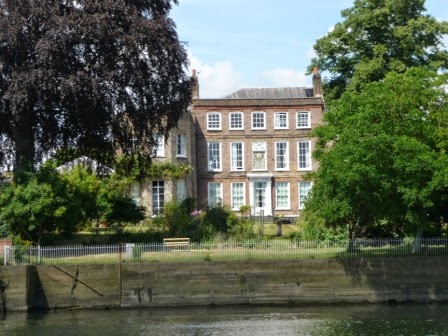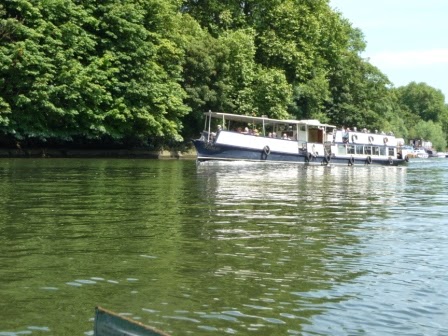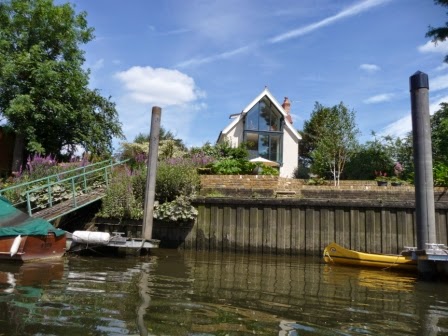 Stopping for lunch at the White Swan Pub, Twickenham
What is better than sitting in 28°C by the Thames with a cold beer and good food?
On the left of the photo below is The White Swan Twickenham pub which was our reward after our rowing experience! It's a two minute walk from where you hire the boats and is definitely worth a visit — superb views, food and, of course, beer!