We set a certain expectation the minute we open our front door to guests. Do you want them to think "wow I can't wait to come in and see more" or "hmm, I'm not sure this home is going to wow me"?
I have made a considerable effort in my own home to be in the first category and I try to emulate this in my clients' homes. Everyone wants a wow factor, there's no getting away from that. One of the best ways to create this is with a statement stair runner, if you have stairs. Of course a floor runner can be equally effective in a single storey home. It draws the eye into your home and it can be complemented with lots of statement artwork. I've also used hats and bags as additional wow factor.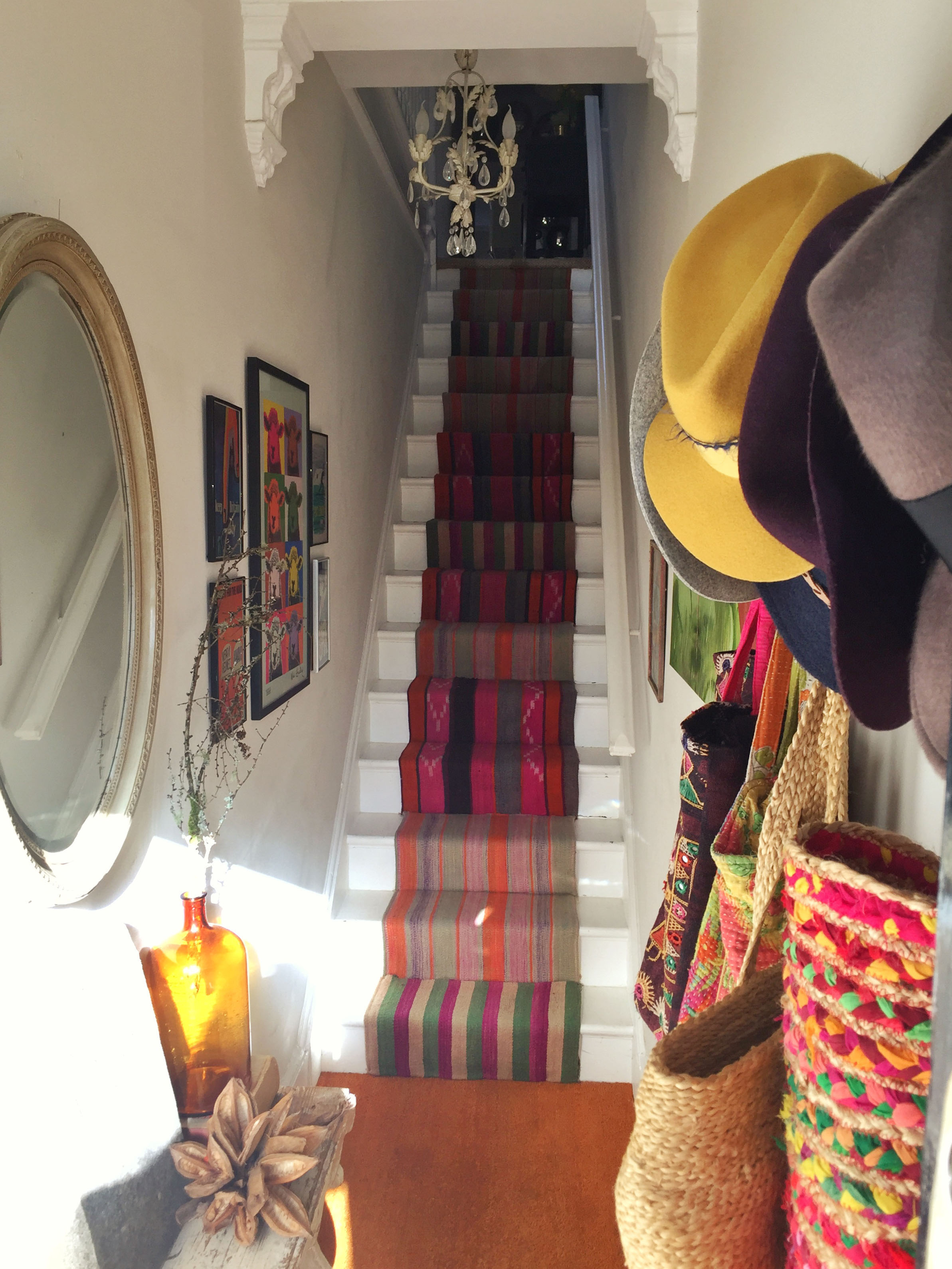 Once they are over the threshold, you need to ensure that all their needs are met. So many homes I enter expect me to remove my shoes yet provide nowhere to sit to take them off except the stairs. Sound familiar? Do you have a place to hang their coat and hat? Somewhere to put their handbag down and a mirror to check their appearance? All of these things help create a welcoming feeling for guests. Start the way you mean to go on, from the moment your guests cross that threshold.
You may also like to read